The fall is full of classes at A Beautiful soul



Just Be You Saturday December 16th 9am-5pm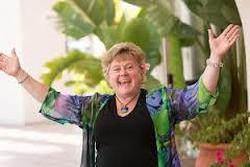 When we align our choices and actions with our life purpose, things become easier and we experience more success, fulfillment, and joy.
This illuminating and interactive workshop will empower you to:
Take ownership of your feelings, resulting in personal empowerment
Eliminate self-judgment and self-blame and live "in-choice" with intention
Identify- that events plus your responses produce the outcomes you experience
Determine your life purpose and increase your focus on God's plan for your life
Develop your passion and learn to align it with your purpose
Take a leap of faith and join LuAnn Buechler and Cheri Jackson, for a day of passion and truth.
LuAnn Buechler
is a Transformational Trainer, Consultant, Certified Facilitator of the Passion Test and Passion Test for Business. Passionate about everything she does. LuAnn uses her unique personality and experiences to relate to her audiences in delivering passionate presentations that inspire people to achieve the success they desire in business and in life, by helping them Live their personal SPARK!
Cheri Jackson
is the leading expert in empowering women of faith to live their true purpose with passion. As a CTA Certified Life Coach (Coach Training Alliance), Certified Canfield Trainer in Success Principles, Mentor, Founder and CEO of Trinity Life Coaching, Cheri offers a well-rounded program highlighting a proven success formula for living a Godly, balanced and joyous life.
​
​
---
Meditation Circles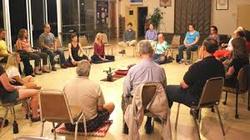 Beginners Meditation Circle
This group meets once per week for six weeks. In this class you will learn how to quiet the mind, and meet your inner and higher self. We will explore the Chakra system, and meet a few guides and Angels along the way. This is a great class for Mother-daughter, best friends or anybody who is interested in what the universe has to offer.


---
Light Workers Circle
​This group of Light Workers meets once per week for six weeks. In this circle, we will continue our journey with our Angels and Guides. You will learn how to use your intuition and light for the good of the world. We heal ourserlves and others, and help make the world a brighter place. Prerequisite: Beginners Meditation, Angel Circle, or instructor invitation. Nov 8th-Dec 13 7:30 pm