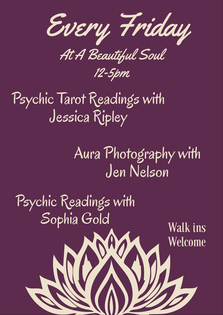 ​A Beautiful Soul New Age Boutique and Healing Center is a must stop for visitors and locals alike. The beautiful energy of our boutique will keep you grounded and relaxed while you shop.

We are located at 619 6th Ave NW Rochester, MN
507-550-2575
​Boutique Hours Tues-Sat 11-6
Healing Center Mon-Sun by 11-6 by appointment
---
Exploring with SoulCollage® (2 hour workshop) Tues March 27th 7-9pm-Upstairs Healing Center

In a meditative atmosphere, discover images using a technique called SoulCollage®- a transformative process of creating personal cards for greater awareness of your inner wisdom. In a relaxed and supportive space, spend time with images, assembling collages, composing reflective writing using a journaling technique while tapping into your intuition and spirituality.
No artistic experience is necessary and all workshop materials are provided. Call our Boutique to Register: Online registration is not available for this event. 507-550-2575 $40

​Elise Lewis Certified SoulCollage® Facilitator
---
Visit our boutique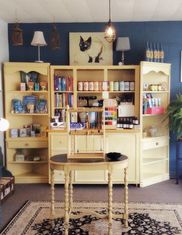 Browse our selection of healing helpers from organic healing herbs to all natural sprays and lotions.
We carry a large selection of therapeutic quality gemstones and bracelets to keep you balanced and healthy.
Find a one of a kind gift from Local Artists that will uplift and insire you.


---
Visit Our Healing Center
​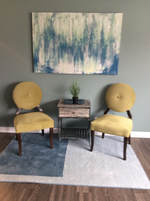 Need a little Body-Mind-Spirt recharge?

Aura Photography
Reiki
Triunity Healings
Tarot
Psychic Readings

At A Beautiful Soul we have a gifted and spiritully diverse staff. Please visit our Meet our Staff tab to see all of our wonderful services.

Looking to Elope? A Beautiful Soul has a beautiful space, and two Ordained Ministers on staff.
MN Marraige License is required. Please call 507-550-2575 for dates and availability.


---